Minnesota
Things To Do
The state of 10,000 lakes has a variety of things for you to do.
Of course you can spend a day on the lakes
Come to the biggest mall in the U.S. the Mall of America which is located in Minneapolis
While you're here, you can stop by Target Center and watch the Minnesota Timbewolves or go to Target Field and watch the Minnesota Twins
Also, stop by our new stadium and cheer on the Minnesota Vikings
You can travel up north to Duluth and Lake Superior
You can also visit the sculture garden
The Minnesota Zoo is also here for a visit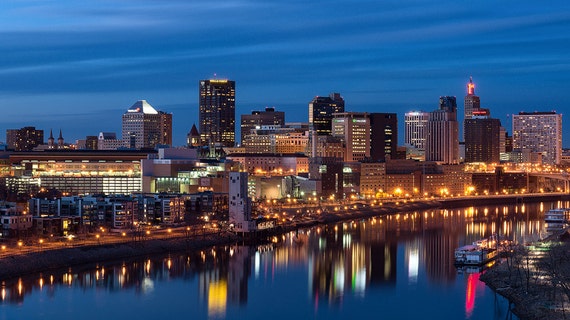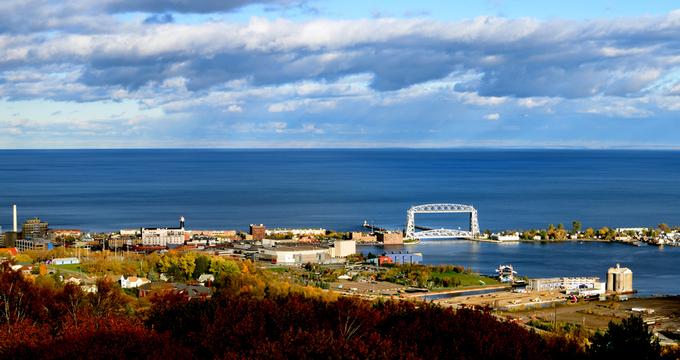 About Minnesota
Minnesota became a state in 1858; the 32nd state in the union. People first came to Minnesota during the last ice age. They probably followed herds of large game into this area. 11,842 lakes (more than 10 acres), 69,200 miles of rivers and streams 680 miles of the Mississippi River's 2,552 total miles flow through Minnesota. Minnesota borders Lake Superior, which is the world's largest freshwater lake. Lake Superior is at the end of the St. Lawrence Seaway, which brings boats from around the world to the port of Duluth. Minnesota's rivers and streams flow in three directions: north to Hudson Bay in Canada, east to the Atlantic Ocean and south to the Gulf of Mexico. Capital: St. Paul, Total population: 5.4 million, 13.5% of Minnesotans are African-American, Asian, Hispanic, American Indian or another non-white ethnicity. Five largest cities: Minneapolis (largest city in Minnesota): 392,880 St. Paul (capital of Minnesota): 290,770 Minneapolis and St. Paul together are known as the "Twin Cities" Rochester (home of Mayo Clinic): 108,992 Duluth (major shipping port on Lake Superior): 86,211 Bloomington (home of Mall of America): 86,033 Minnesota Sales Tax In most of Minnesota, the sales tax is 6.875 percent on all products except purchases of unprepared food, clothing, shoes or medicine, which are not taxed. In some cities, the sales tax is slightly higher.
Part of Minnesota's appeal is that it offers four distinct seasons, each with its own particular pleasures: Spring (April-May) features warming days, with high temperatures in theTwin Cities progressing from 50 degrees in early April to the low 70s by the end of May. Trees leaf out in bright greens, robins and other migrating birds return, and tulips and daffodils poke up from the earth. Summer (June-August) brings daytime temperatures in the 70s and 80s (and occasionally, in the 90s). The easygoing days of summer enjoy daylight late into the evening, with abundant sunshine to brighten outdoor fun. Fall (September-November) brings cooling temperatures, and with them, the bright colors of trees and shrubs as they change from their lush summer green. This time of transition starts with daytime highs in the 70s, dropping to highs in the 30s by the end of November. Winter (December-March) here has earned a reputation for its occasional weather extremes, but the average winter day is quite comfortable for outdoor activities like skiing or snowmobiling. For instance, the average high daytime temperature in the Twin Cities in January, the coldest month, is in the low 20s.